Commercial Earthquake Insurance
Mother Nature doesn't play favorites.
According to the U.S. Geological Survey, since 1900 there have been damage from earthquakes in all 50 states. The risks in California, Washington and Oregon are much higher than other states. Commercial property owners have unique needs. Generally, the value of their properties is much larger than standard home dwelling earthquake policies. Unlike flood insurance, earthquake coverage is provided by private insurance carriers rather than government entities such as FEMA or the CEA in California. At CheapEarthquakeInsurance we have many markets that can save you thousands of dollars on your earthquake premiums! Whether its an apartment building, hotel, motel, retail or office buildings or restaurant we can shop our various markets to provide you with multiple quotes and coverage options. As experts in commercial earthquake insurance our staff has decades of experience and we are licensed in multiple states.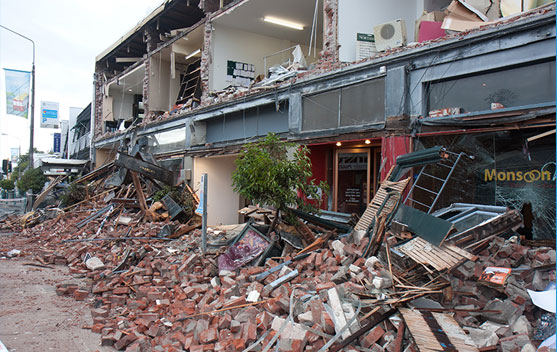 Some of the coverage offered are:
Business Personal Property and Inventory
Earthquake Sprinkler Leakage
Ordinance of law coverage
Flood coverage depending on flood zone
Seismic activity has been increasing in recent years. A recent California Geological Survey recently predicted a 99% chance of having an earthquake with a magnitude higher than 6.7. Nobody can predict when the next temblor will hit but we can protect our assets with valuable earthquake insurance coverage.